Calendars
The Calendar app is a user interface which allows users to easily sync events from various devices with your and edit online.
Use Calendars for Team Video Conferences, Client Conferences, Webinars and managing your day...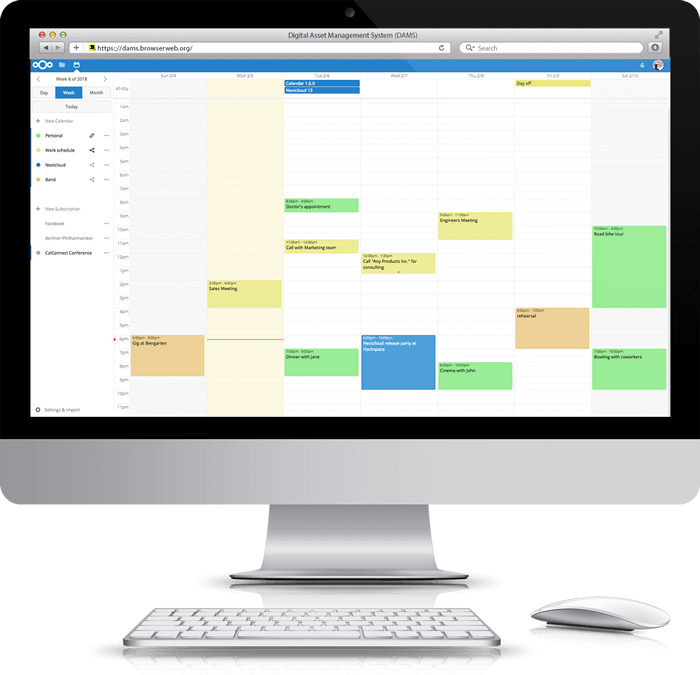 It's an important app,  which helps businesses organize and schedule webinars, team meetings, client meetings and more.

Attendees. Invite people to your events.

Integration with other apps.

WebCal Support.